Description: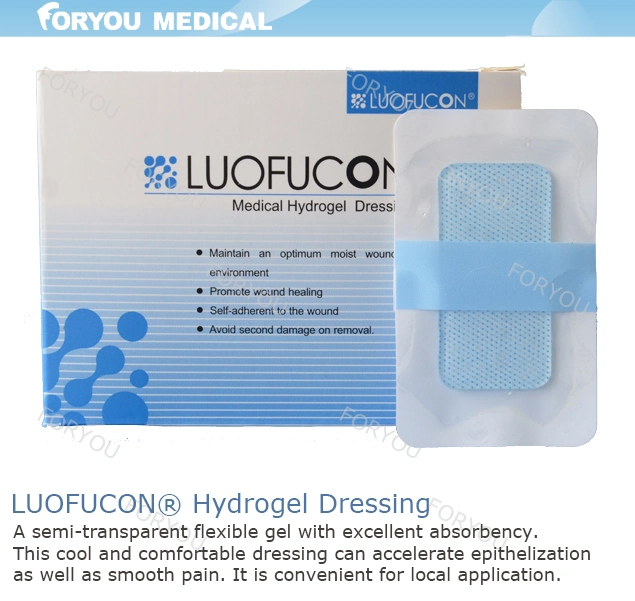 LUOFUCON Medical Hydrogel Dressing is a semi-transparent flexible gel with excellent absorbency. This cold and comfortable dressing can accelerate epithelization as well as smooth pain. It is convenient for local application.
Features:
Superior tensile strength;
Semi-transparent, easy to observe the wounds;
Non-adherent, no residue and painless removal;
Occlusive, prevent bacterial transmission;
Comfortable and easy to use.
Indication:
LUOFUCON® Medical Hydrogel Dressing can be used on minor to moderate exuding wounds:
Minor burns (Iand light II degree);
Diabetic ulcers, pressure ulcers, venous leg ulcers;
Superficial lacerations, donor sites;
Post-operative wounds.
Available sizes
Description
Specification
Packing
Hydrogel dressing
90 x 55 mm
12pcs/box, 40boxes/carton
Hydrogel dressing
100 x 100 mm
12pcs/box, 40boxes/carton
Hydrogel dressing
120 x 80 mm
12pcs/box, 40boxes/carton
Hydrogel Adhesive (Rectangle)
75 x 45 mm
(50 x 25mm)
12pcs/box, 80boxes/carton
Hydrogel Adhesive (Oval)
74 x 44 mm
(50 x 25mm)
12pcs/box, 80boxes/carton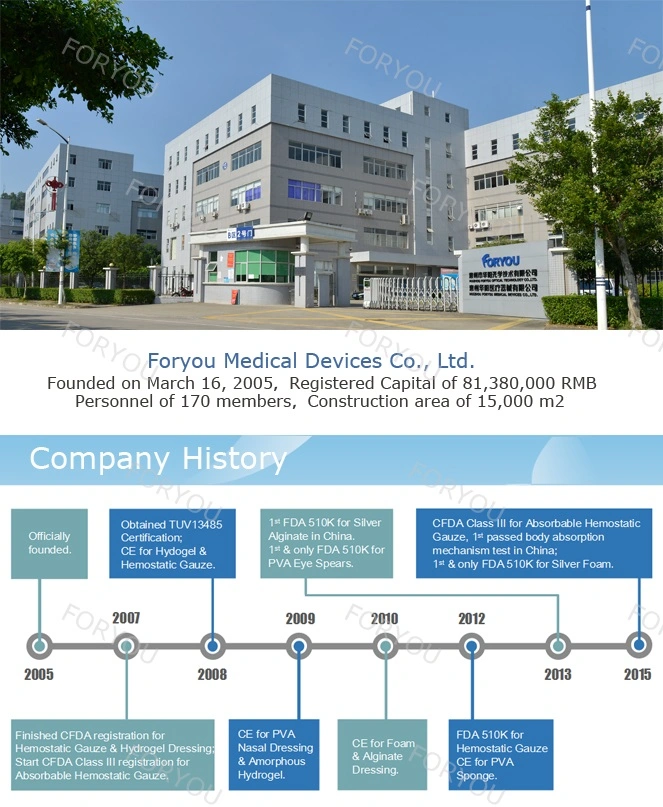 Teresa Li
Sales Manager
T: 0086 752 5302179 | C: 0086 18602319044
W: foryoumedical.en.made-in-china.com | foryoumedical.en.made-in-china.com