Cannula Fixation Sterile Adhesive Transparent Dressing
Description
The transparent medical dressing/ IV cannula Puncture fixing dressing are made of high-permeable waterborne polyurethane(WPU) film, with high moisture permeable medical degree acrylic adhesive by special coating technology, it can keep pace with the normal breath of skin.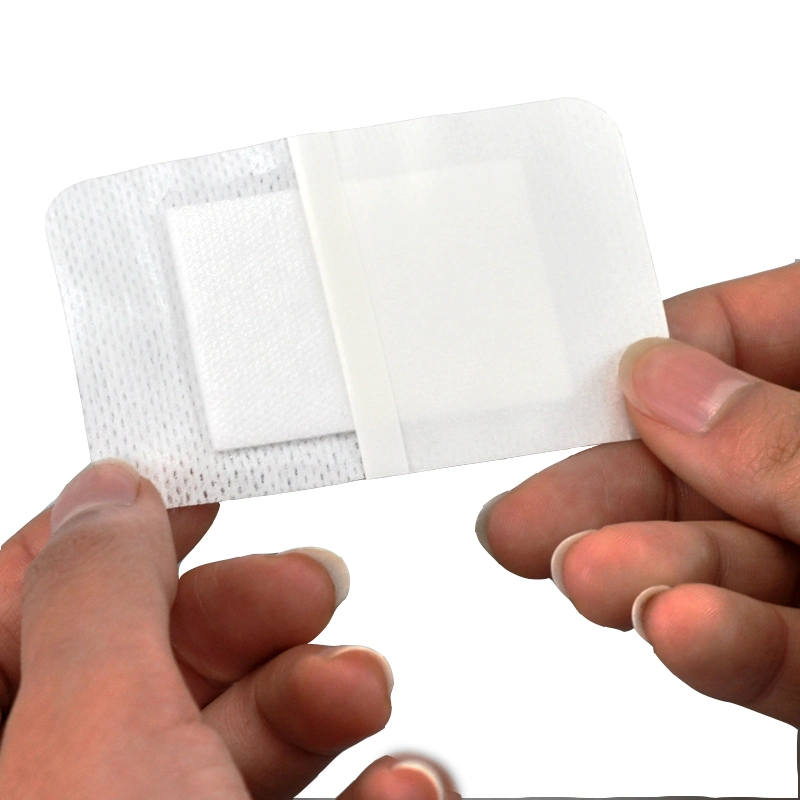 Advantage
1. High permeablity: avoid acusing maceration to skin.
2. Preventing bacteria invasion: diminsh the risk of infection from outer.
3. Waterproof: Patient can take shower or batch freely.
4. Soft and comfortable: suitable for different body, hypoallergenic.
5. Strong Viscosity: could hold on skin for 7 days.
6. Safe and convenient: the design for dressing makes it easy and fast operation.
7. With or without paper frame I.V dressing, with or without the absorbent pad transparent medical dressing, new utility-style with U port or without, irregular shape and OEM size acceptable.
8. Could prevent wrinkling of dressing, absorbent pad can be added as required, the pad is with good absorption, can prevent maceration of the wound.
Application
1. Fixing I.V catheter, PICC and CVC etc.
2. Fixing anesthesia catheter, pulmonary artery catheter, hemodialysis catheter, kidney dialysis and PCA cannula, etc.
3. Apply for friction skin or wet skin, such as skin care after trachea incision, care for torus of bone, skin care of gatism, bedsore precaution,etc.
4. Apply for slight bruise, cut, suturing wounds, etc.
5. As a second dressing for fixing some other dressing.

Product Name: Transparent IV Cannula Dressing
Code
Size (cm)
Packing
Carton Size (cm)
HP07198
4.4 x 4.4
50pcs/box,30boxes/ctn
34.5×21×27.5
HP07199
6 x 7
100pcs/box,12boxes/ctn
31x30x27
HP07200
7 x 8.5
100pcs/box,12boxes/ctn
31x30x27
HP07201
6 x 8
100pcs/box,12boxes/ctn
31x30x27