| | |
| --- | --- |
| Size: | 10*12/6*7/10*15/10*20/10*25/10*30 cm and OEM |
| certificates | FDA CE ISO13485 ISO9001 |
| service | OEM&ODM |
| Sample | Free |
Structure:
Consists of air permeable waterborne PU film coated with specific medical, high absorbent cotton pad, protection paper
Product advantages:
1. Soft, comfortable. Waterproof, suitable for different parts of body and easy to use.
2. The transparent and high permeable PU film prevents the wound from infection. Wound can be observed at anytime
3. The extra-thin high permeable PU film prevents the gathering of moisture vapor between the dressing and skin, therefore longer using time can be guaranteed, and allergic and infection rate could be reduced.
4. The absorption pad is with good absorbency. It decreases the wound maceration and supply a good healing environment for wounds. The absorption pad is non-adhesive to wound. It is easy to be peeled off without secondary hurt to the wound.
5. Humanized design, different sizes and styles available. Special designs can be made according to customers' requirements for different clinical needs
Application:
Care for postoperative wounds, acute and chronic wounds, small cut and bruise wounds etc.
How to use:
1. Clean the wound area
2. Choose the proper size of dressing
3. Tear its external package and then remove the backside release paper, point the absorb pad to the wound area, the softly press the edge of the film to stick the skin closely
4. Follow the arrow to remove the top protection film, keep the film on skin.
Notice:
1. Please clean or sterilize the skin according to the hospital's operation standards. Make sure the skin is dry before applying the dressing.
2. When select the dressing, make sure the dressing should be at least 2.5cm larger than the wound, and paste the dressing on dry, and health wound skin
3. When the dressing is broken or dropped off, please change it immediately to ensure the protection and fixation of dressing
4. When there is heavy exudation from the wound, please change the dressing in time
5. The viscosity of dressing will be decreased by detergent, bactericide or antibiotic ointment on the skin.
6. Don't drag the dressing, when sticking it to the skin, or unnecessary hurt will be caused to the skin.
7. Remove the dressing and take necessary treatment when there is inflammation or infection for the skin. During the treatment, please increase the frequency of changing
Shelf life: T
wo years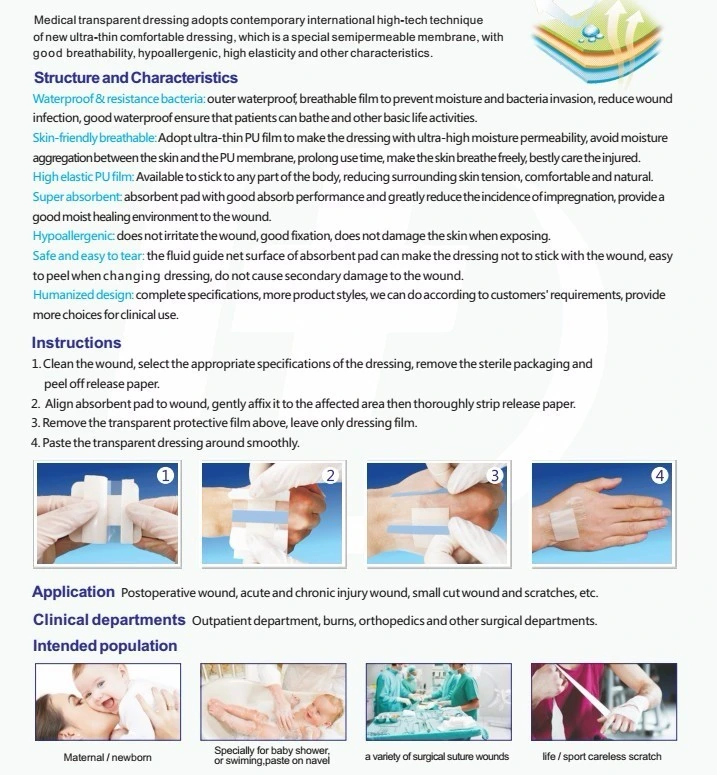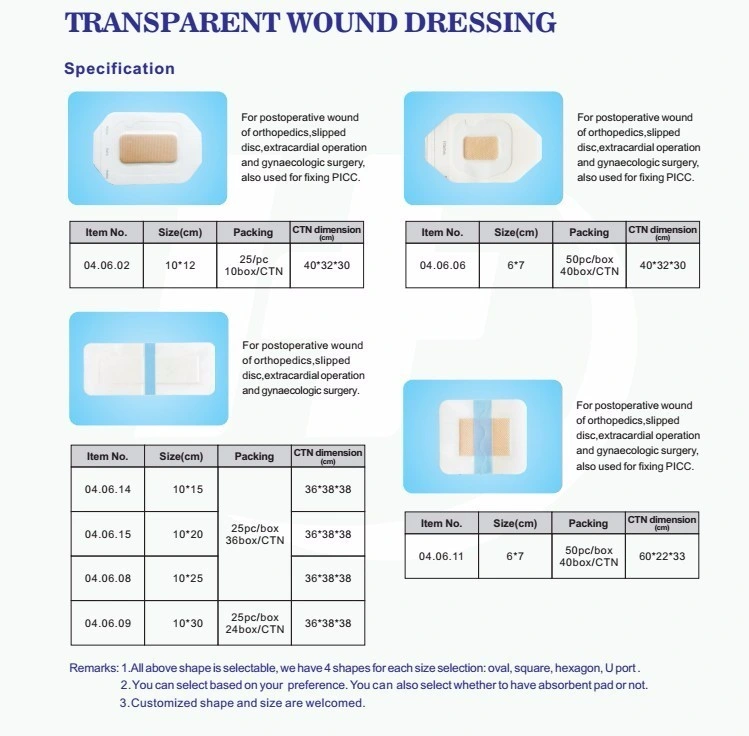 Product show :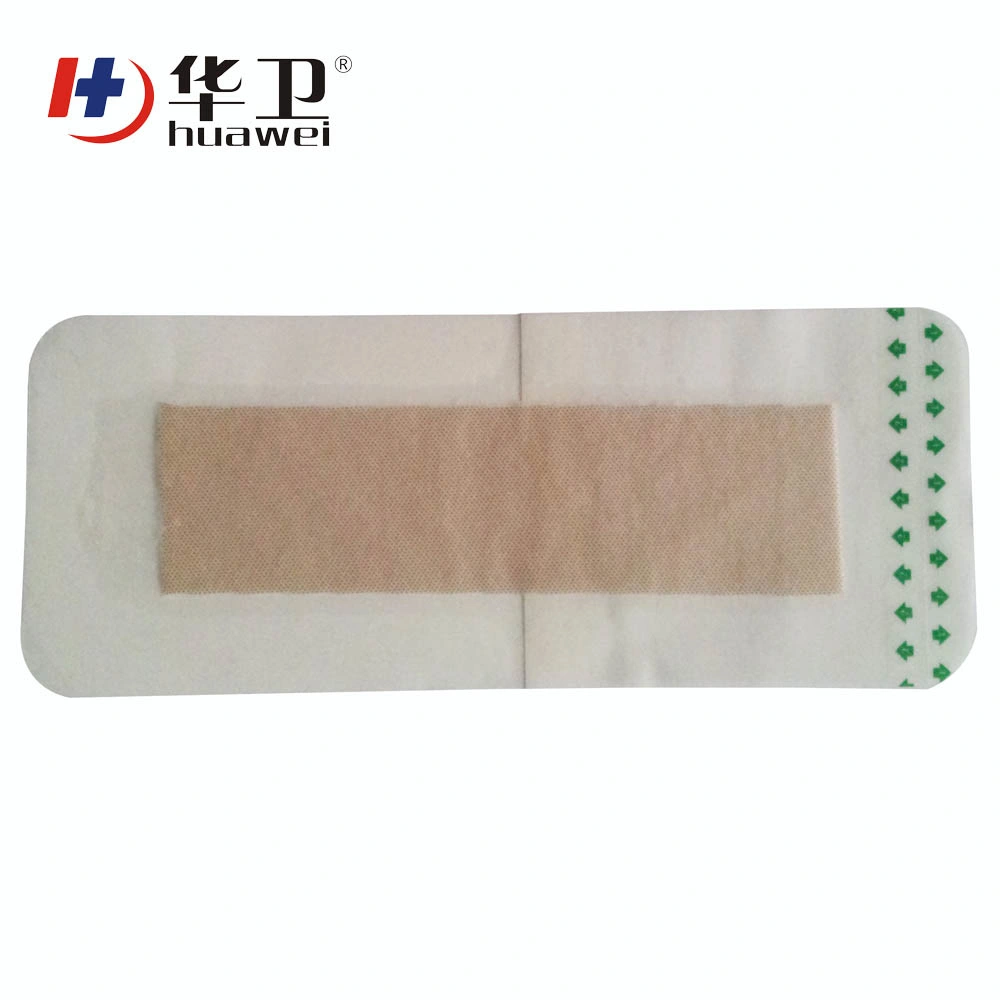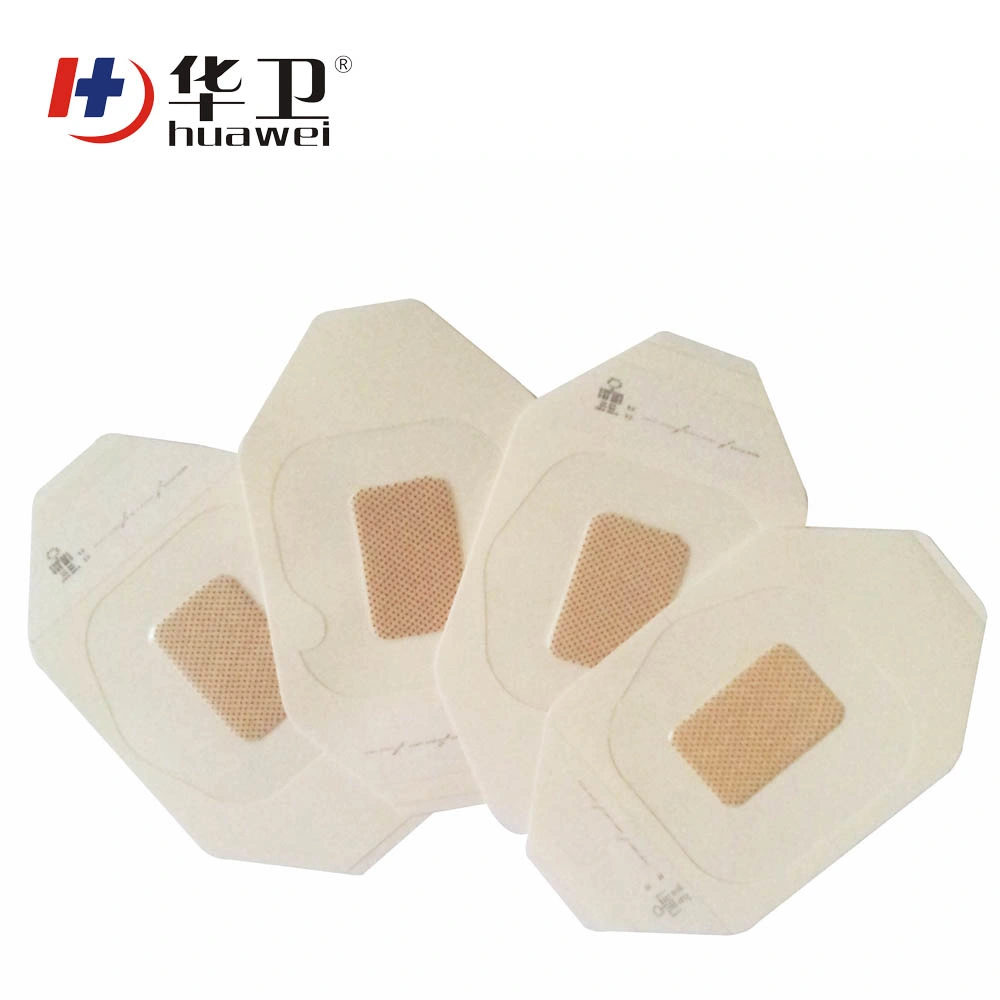 Certificates