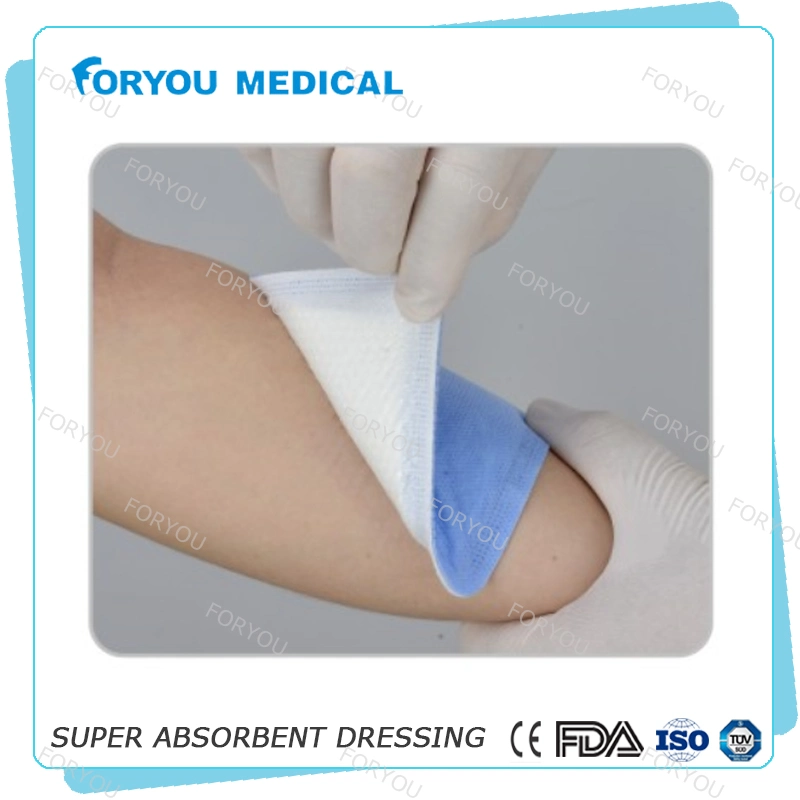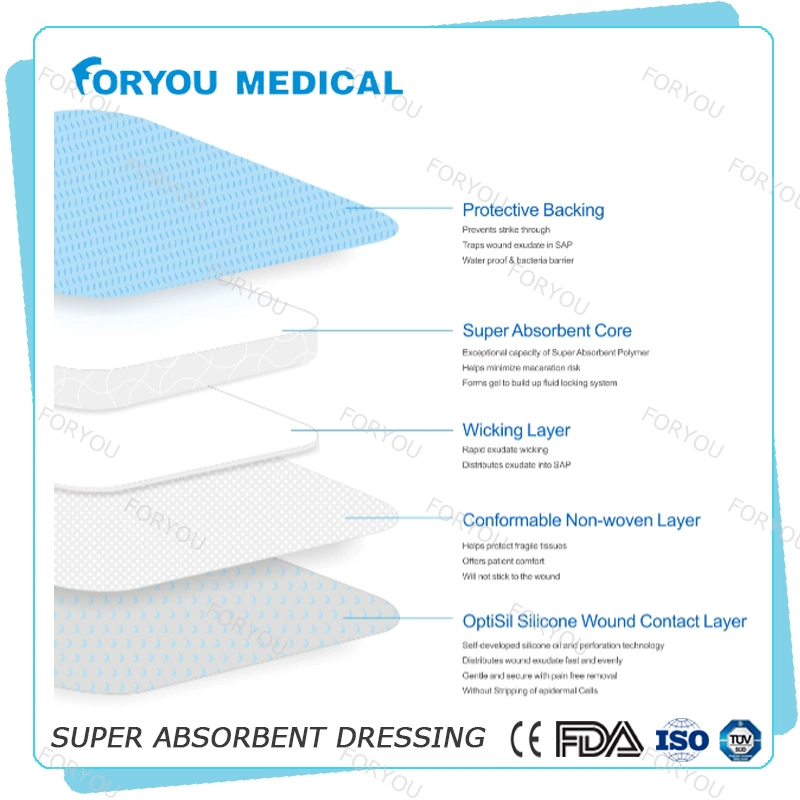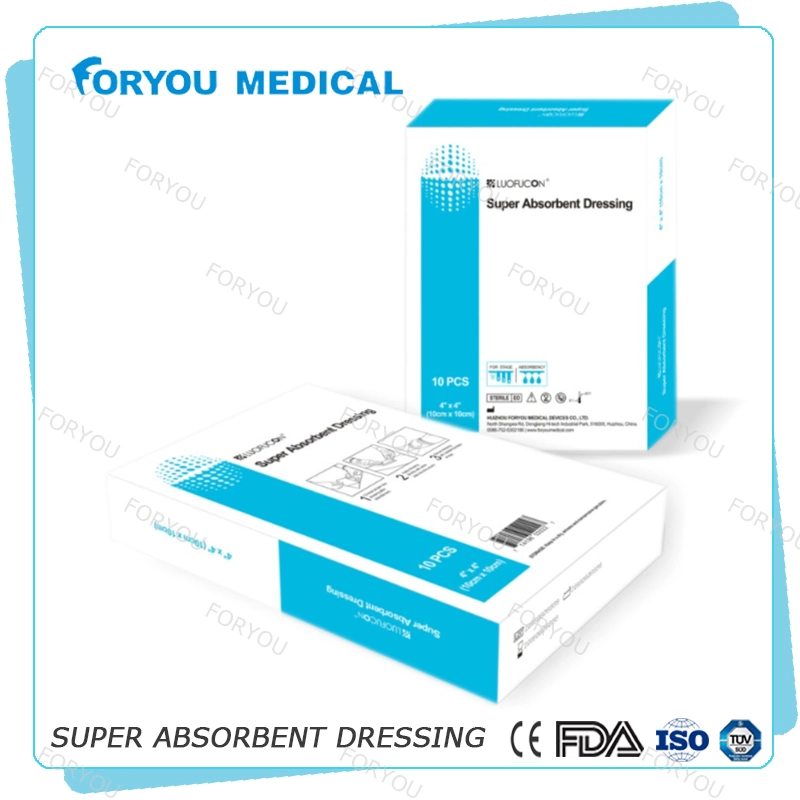 For you, for us, for life. Welcome to Huizhou Foryou Medical Devices Co., Ltd. Unlike other typical Chinese OEM companies, Foryou Medical is a manufacturing enterprise who not only focuses on up-to-date Research & Development, but also dedicates in excellent Quality Control.
LUOFUCON Advanced Wound Care Dressing, SUNTOUCH Hemostatic Products and FORUSORB Bioabsorbable Materials, these three production lines make us stand out from the competition. Each line has more than 10 types of products with various sizes and specification.
We are very proud to present that we are the first FDA 510K receiver of Silver Alginate Dressing and Silver Foam Dressing, one of the top Absorbable Gauze manufacturers with CFDA Class III. Composite Wound Dressing, such as Silver Silicone Foam Dressing and other brilliant products are on their way to provide one-stop solution for you.
During these years, we have successfully obtained ISO13485, FDA 21CFR820, MDD93/42/EEC, KGMP and ISO 9001. What's more, zero observation through FDA and high approval with KFDA, CFDA and our clients audits strengthen our capability to supply you with high quality products and service.
We are one susidiary of Asian 500 Most Influential Brands, Foryou Group. But it's you who make us shine brightly.
For you, For us, For life. Welcome to inquire us to start your wonderful experience. Send us email or call 0086-752-5302185.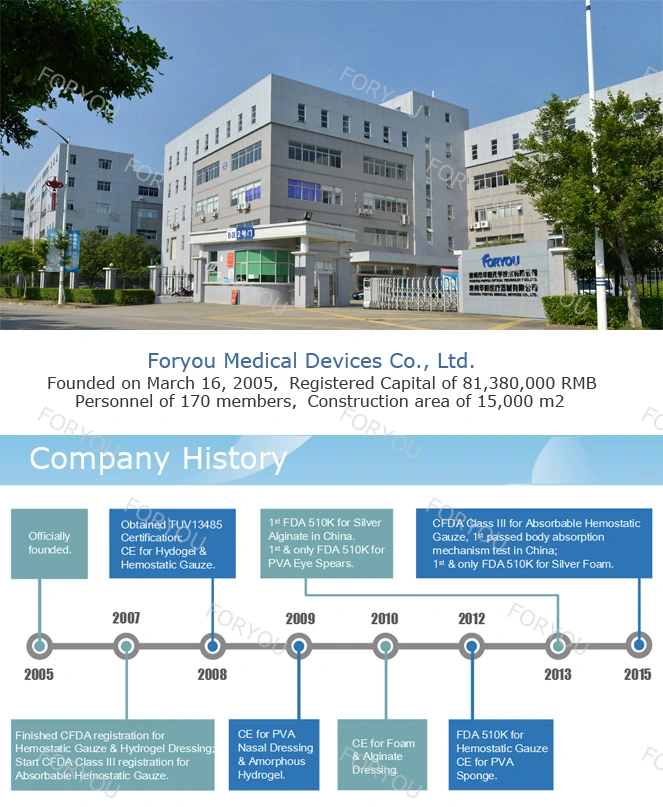 Teresa Li
T: 0752-5302179 | C: 0086 18602319044

W: foryoumedical.en.made-in-china.com | foryoumedical.en.made-in-china.com