Silicon Foam Dressing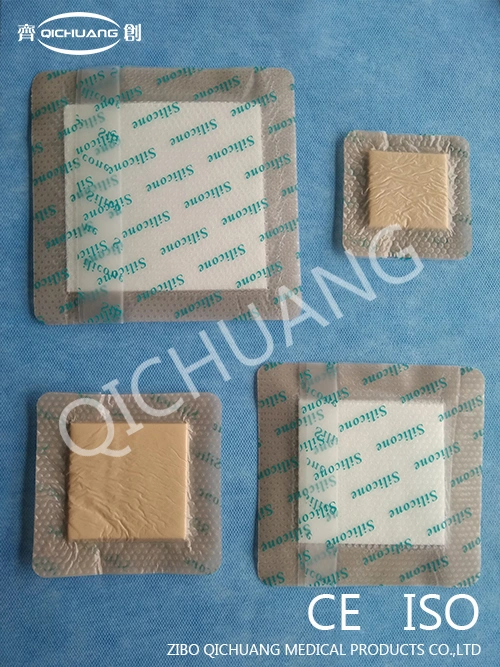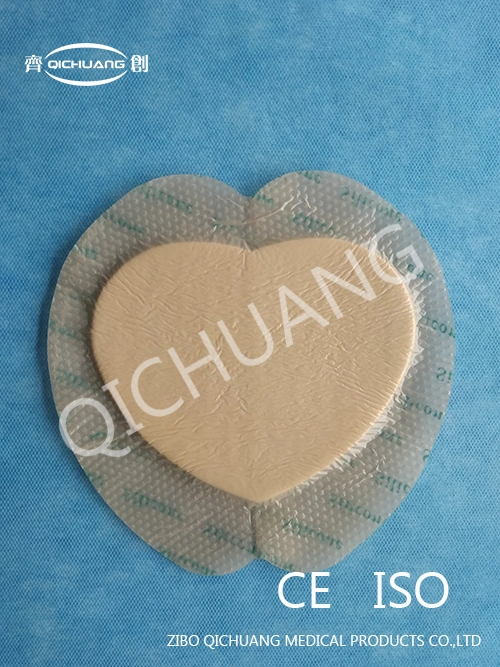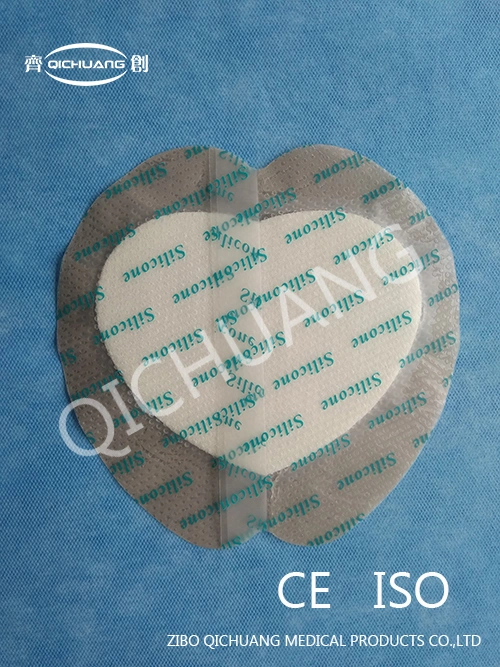 Silicone foam dressing is an absorbent, atraumatic dressing made from absorbent core and silicone gel. The wound contact surface of Silicone foam dressing is coated with a layer of soft silicone gel that does not stick to the surface of a wound or cause trauma to delicate new tissue upon removal. This soft silicone layer is also slightly tacky, which facilitates application and retention of the dressing to intact skin, but does not cause epidermal stripping or pain on removal. The outer surface of the product is bonded to a vapor-permeable polyurethane membrane, which acts as a barrier to liquid and microorganisms.



The silicone foam dressing include two types: silicone foam dressing with border and silicone foam dressing without border. The absorbent core of silicone foam dressing without border is polyurethane foam and that of silicone foam dressing with border consists of three components, a thin sheet of polyurethane foam ,a piece of nonwoven fabric and a layer of superabsorbent fibres. The core can lock exudate into the product, preventing the wound bed from drying out and the surrounding skin from becoming macerated.
Features:
Silicone Foam dressing is applicable for wound exudate absorbing, wound repair and care, and the promotion of wound healing. Burn and scald wounds Chronic ulcer wound Skin graft donor site wound Surgical wounds.
The most characteristic is with silicone, much more comfortable and diminishing the growth of scars, besides this, it havs following
Advantages:




1. Quick and powerful exudate absorption capability.




2. Create a moist environment for wound healing, and accelerate wound healing.




3. Moisturize the nerve terminals, and prevent the secondary mechanical injury arising from the replacement of dressings.




4. Prevent the intrusion of environmental particles (including dust and microorganism), thus preventing cross infection.




5. A soft foam cushion can disperse the pressure evenly and buffer the outside impact force.




6. Ease to use, high adaptability, and diverse types.



Size:
5cm×5cm, 10cm×10cm, 10cm×20cm, 15cm×15cm,
We also can do other size under customers' requirements!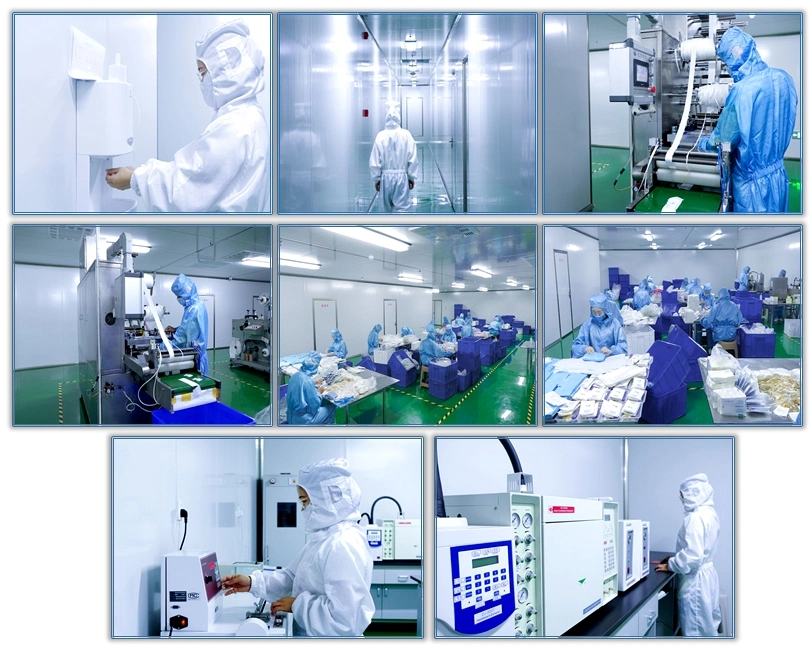 1. Zibo qichuang medical products co.,ltd is one professional factory of disposable medical products in zibo city,shandong,China.
2. Our main products are: Medical kits,Medical transparent dressing,Medical adhesive wound dressing,Catheter fixation device,Surgical film etc.
2. Our production capacity is about more than 1,000,000 pcs/month
3. We accept OEM business service.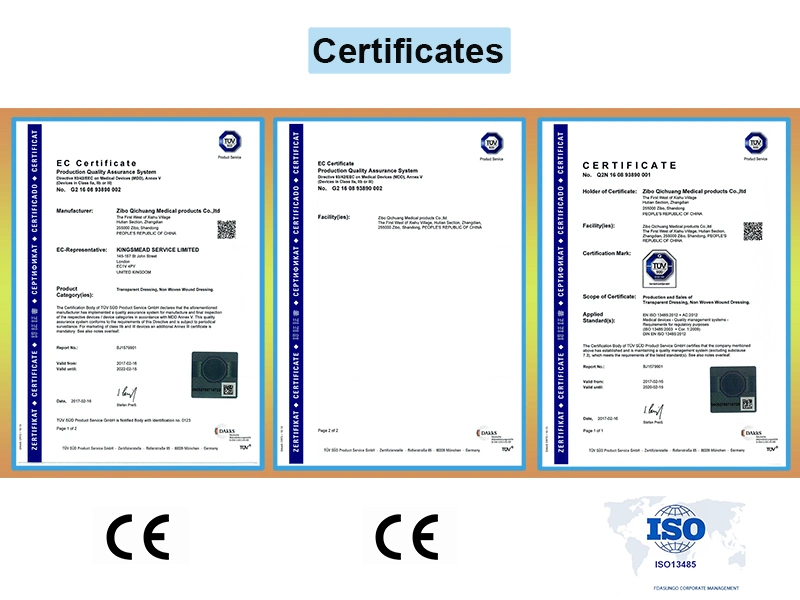 1. Packing: Single bag packing with logo printing
2. Bulk packing in clear bag
3. Accept customized packing

For more business details,pls contact with us anytime.