Medical sterile vaselin gauze burn dressing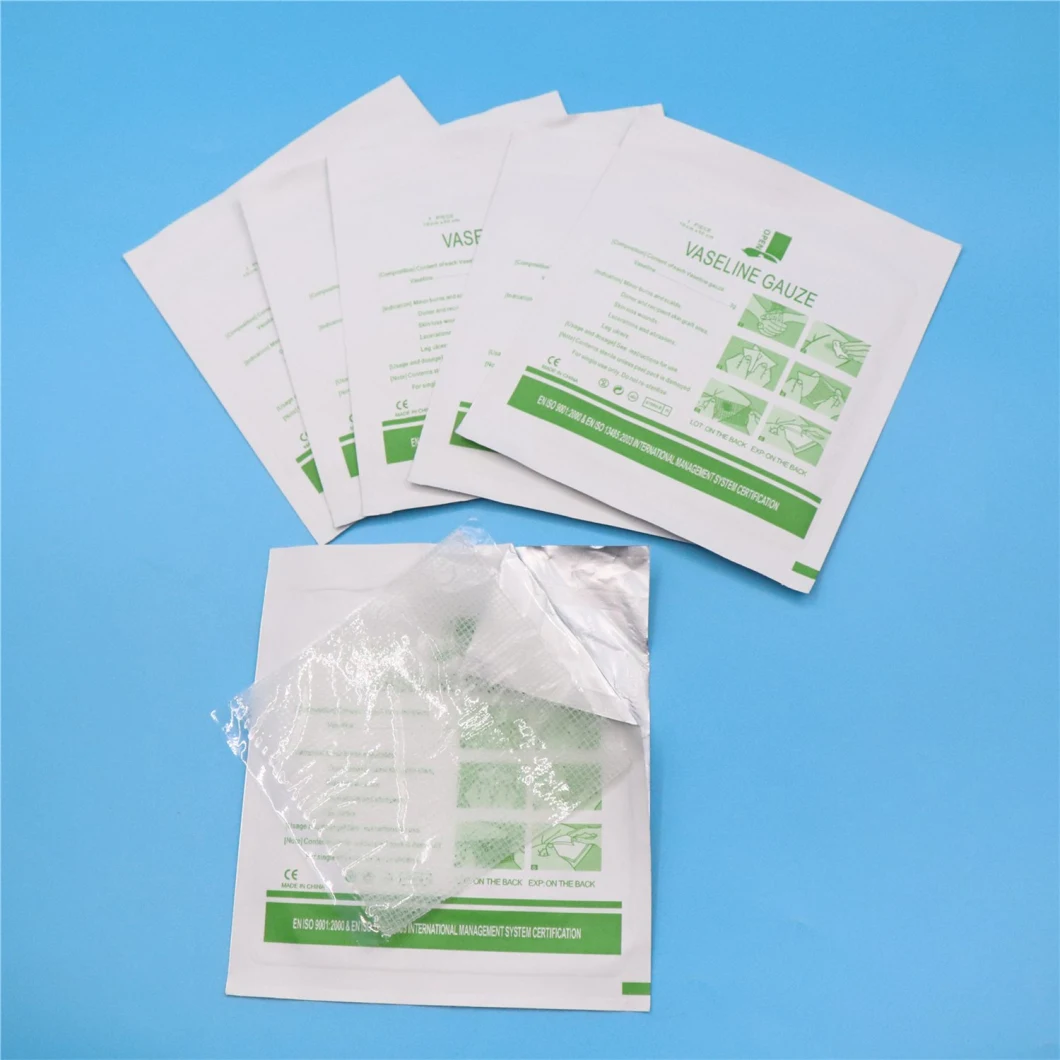 Product Description
Indications:
For minor burns, lacerated/traumatic wounds, leg ulcers, skin loss wounds and abrasions and skin grafts.
Contraindications:
No absolute contraindications.
Warnings and precautions:
Seek medical advice for use on serious wounds and leg ulcers, or if there is any discomfort.
Directions for use:
Remove protective backing sheets

Apply sufficient layers of Paragauze to prevent adherence to the wound bed

Cover with an absorbent secondary bandage

Secure with tape or a bandage

Change daily or more frequently according to conditions of the wound.