1. Pictures of First aid army field dressing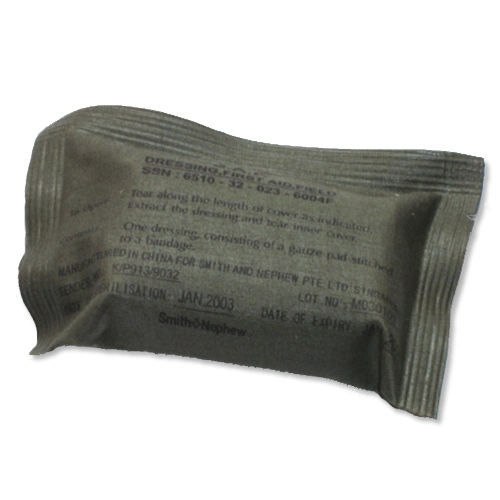 2. Specification of First aid army field dressing
Absorbent Cotton Roll
100% cotton
Meet BP standard
Degreased and bleached
White, soft and highly absorbent
Packed in blue craft paper or PE bag
Size: 50g, 100g, 200g, 250g, 400g, 450g, 454g, 500g, 1000g, etc.

3. Certifications of Product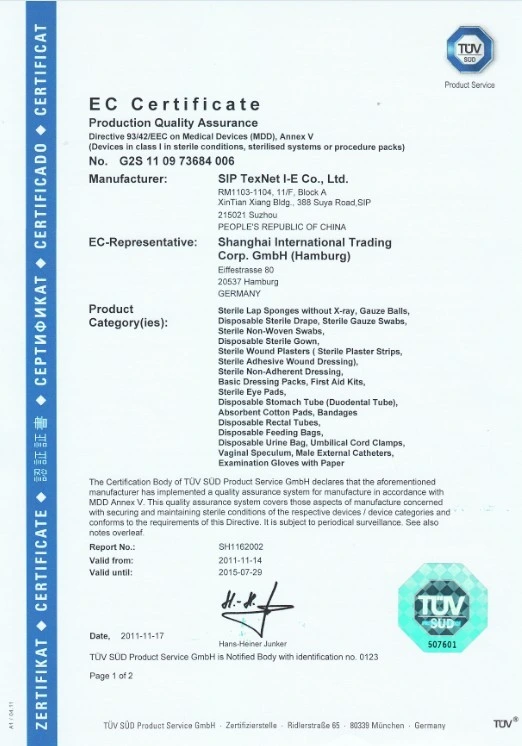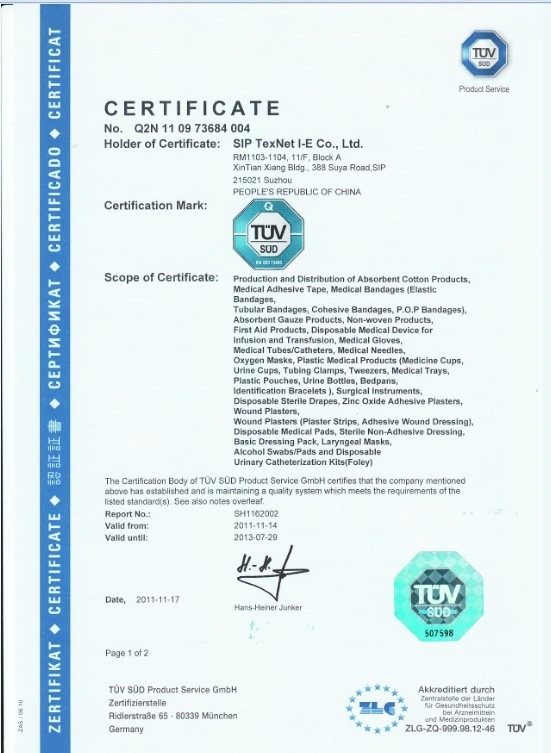 4. Introduction of Company
1)Suzhou Texnet was established in 2002. The company is located in Suzhou, where it takes about 1 hour by highway from Shanghai.
2)We have been in the medical supplies business since the establishment. We have very strong manufacturing facilities of our own which are CE certified producing superior quality first-aid products, gauze products, bandages,, disposable consumable products,etc.
3)We export our products to our customers all over the world:USA, South America, Africa, Europe, Isreal, Malaysia, UAE etc.
4)With many years of the related experience,we are confident to provide with our clients high quality products with fair prices and professional service. In order to grow bigger and stronger with our partners,we pay very close attention to any inquiry from any of our clients. We always take our commitment to our clients the 1st priority as we believe our clients satisfaction is the basis of the long-term partnership. Let's work together for more bright future.
5)If you become our partner and when you work with us, you will find the unique characteristics of Texnet,which is "deliver more for less".

5.Our Exhibition